We are working hard to promote science, technology, engineering and maths (STEM) education and the opportunities it opens to future generations.
Working in partnership with industry and external organisations, inspiring future talent is a key focus area for our teams. Whether this is directly through our own activities or through collaboration with others, we want to ensure everyone from school children, teachers and parents, to those who have already started their careers (within the energy industry and beyond) have access to the support and information they need.

To date, we have 13 STEM initiatives delivered or underway. These include: Primary Engineers, VEX Robotics, Lego League, Aberdeen Science Centre immersive reality, Career Ready, the STEM industry group and Energy Quest.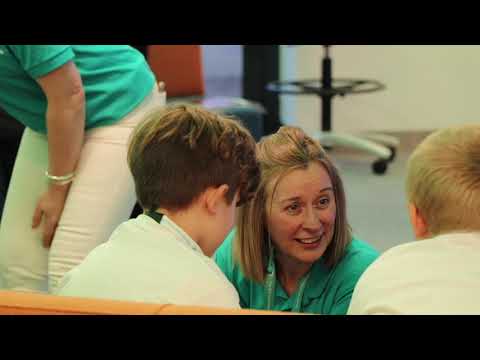 STEM: Lego League
Video
Our partnership projects include a 'train the teacher' programme, where we invite teachers into the OGTC and give them the information and resources to be able go back into their schools and confidently introduce STEM related activities.
Working with Developing the Young Workforce (DYW) we invite secondary pupils to come in and experience the technology. Dedicated members of staff act as mentors for the pupils, educating them on how STEM education relates to the working world and introducing them to a world of new and exciting opportunities. We partner with local organisations such as Northsound Radio and TechFest to provide engaging STEM activities for schoolchildren of all ages.
We also deliver direct projects. This includes working with design and technology teachers across Aberdeen City and Shire to provide them with working knowledge of what STEM recruiters are looking for beyond qualifications. This empowers teachers to support pupils in creating their personal statements and CVs, using this insight to help them stand out in selection processes.
Our Tech20 series of events also includes some with a STEM focus, as well as a number of internally-hosted workshops.
If you'd like to get involved, please contact us.